{"dots":"true","arrows":"false","autoplay":"true","autoplay_interval":"5000","fade":"false","speed":"300","rtl":"false"}
STORE UPDATES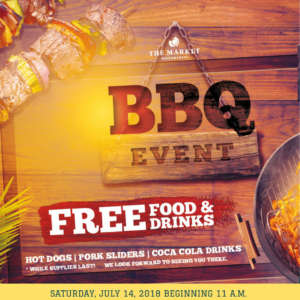 We invite you to join us today July 14, for our first ever Summer BBQ event. There will be free food and drinks (while supplies last). We look forward to seeing you then.
We also want you to remember that summertime is the perfect time to add salads to your BBQ menu. A delicious and nutritious salad is the colorful black bean, red pepper and corn. Combine 1 red pepper cut into small pieces, add 2 cups of black beans, 2 cups of corn, 1⁄2 red onion chopped, and 2 cloves minced garlic. In a small bowl mix 1 T lime juice, 2-3 T oil, S&P, and 1 tsp cumin. Add this dressing to the bean and vegetable mix and combine well. Refrigerate an hour to allow flavors to blend. Serve with your favorite BBQ chicken recipe.
OUR PROMISE
At inception, our founders wanted to operate a grocery store that focused on providing quality food items. They believed in supporting local farmers and charities and making a positive contribution to the island of Eleuthera.
Over the past 40 years we've made it our goal to live up to that commitment while also providing a shopping experience that exceeds our customers' expectations. To achieve this, we have expanded our line of products and services. We now offer organic, ethnic, and specialty foods. Also, through our partners: Shell, Cash 'n Go, and ALIV, we can now provide customers with fuel, bill payment services and mobile phone services all under one roof.
We promise to continue to provide the highest quality products and services at the best value.